The New–Tech 2016 Exhibition
In 2016 Amphenol Tel-ad participated in the New-Tech Exhibition.
New-Tech is the largest and most prominent exhibition of the Hi-Tech & Electronics industries in Israel. More than 150 companies, industry leaders in their fields in Israel and abroad, exhibit in this trade show, attended by thousands of visitors.
The exhibition brings together leading companies, representatives, manufacturers, distributors, vendors, suppliers, products and all the leading service providers. In its booth, Amphenol Tel-Ad presented innovative projects, existing products and its capabilities in product development and production.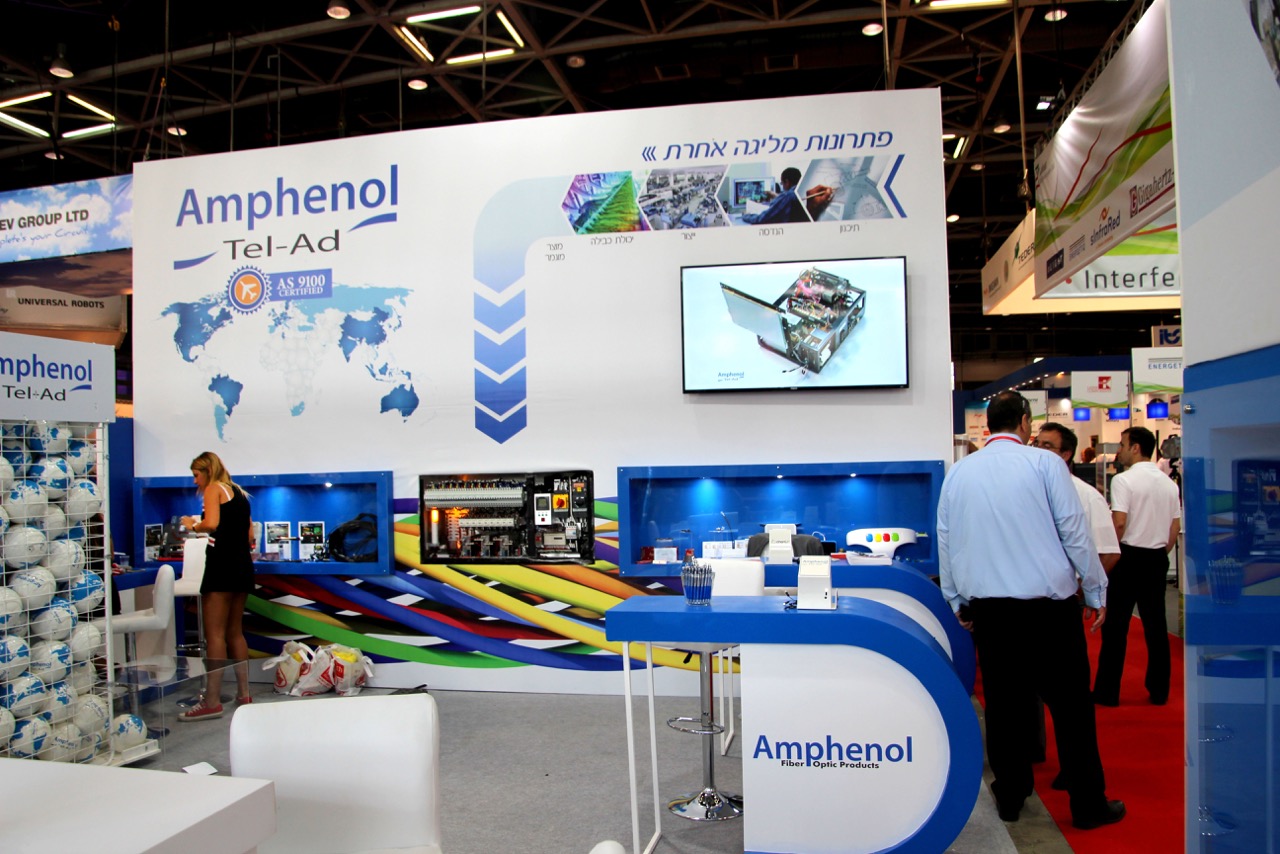 Our Reading Recommendations
The New–Tech 2016 Exhibition

In 2016 Amphenol Tel-ad participated in the New-Tech Exhibition.
New-Tech is the largest and most prominent exhibition of the Hi-Tech & Electronics industries in Israel. More than 150 companies, industry leaders in their fields in Israel and abroad, exhibit in this trade show, attended by thousands of visitors.
The exhibition brings together leading companies, representatives, manufacturers, distributors, vendors, suppliers, products and all the leading service providers. In its booth, Amphenol Tel-Ad presented innovative projects, existing products and its capabilities in product development and production.

Read More

Customer Event 2017

In June 2017, Amphenol Tel-Ad organized a customer event called "A Morning of Champions".
The event, intended to celebrate our loyal business partners, was attended by 150 of the company's leading customers. Top management from Amphenol world headquarters also joined us in Tel Aviv for a grand, nutritious breakfast, speeches by Amphenol Tel-Ad management,
and a performance by the prominent stand-up comedian Shachar Hasson.
"We wanted to create an opportunity to tell our customers that we never take them for granted," said Avi Valdman, Amphenol Tel-Ad CEO. "Laughing together is known to be a healthy component of a long-term relationship!"
The feedback from attendees was extremely enthusiastic, and Amphenol Tel-Ad wishes to thank all our guests.

Read More